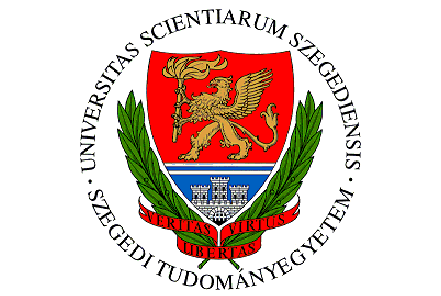 Address: 13 Dugonics square, Szeged, H-6720
E-mail: This email address is being protected from spambots. You need JavaScript enabled to view it.
Web: http://www.u-szeged.hu/
Telephone: +36-62-343-885
Central telephone: +36-62-544-000
Introduction:
The University of Szeged is one of Hungary's leading and internationally ranked higher education institutions. The most renowned scientist of the Alma Mater is Albert SzentGyörgyi, who extracted vitamin C from Szeged paprika, and was honoured with the Nobel Prize in Medicine and Physiology for the results he achieved in Szeged in 1937. The Nobel laureate scientist has worthy followers: excellent teachers and researchers at the University continue to pass on their knowledge to young students, educating generations for life. As one of the best regional universities, we have achieved noteworthy results in an international dimension thanks to our research investments with a future vision and research portfolio. We have built up strategic partnerships with a number of organizations active in industry, particularly in the field of research and development, and Europe's most modern laser centre is currently under construction here. The University has 7,000 employees, including 2,500 teachers and researchers, and almost 25,000 students.

Loyal to the intellectual heritage of Albert Szent-Györgyi, we consider it important that our students should not only graduate, but also continue their journey of becoming intellectuals, and for this the city of Szeged offers a wide range of cultural and artistic programmes.

Apart from providing the conditions for our students to obtain valuable knowledge and academic qualifications, we consider it a highly important task to help our students make use of their knowledge in the most effective way. Thanks to the steadily extending, fruitful national and international co-operations of the University, our graduates are well prepared to enter the labour market. Their careers serve as good examples for the future generations of Szeged students.